Forest and Landscape
Published: 12 October 2021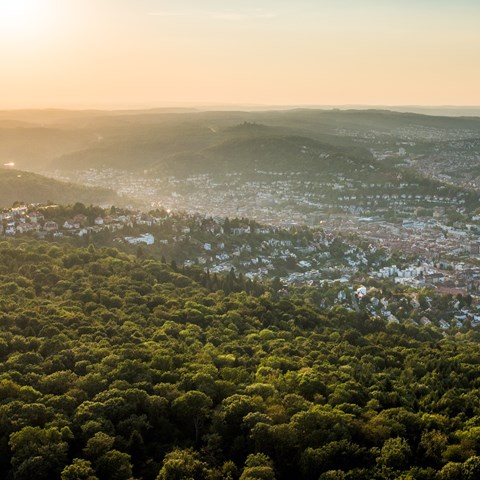 This webpage is for students on the programme Forest and Landscape
Here you will find information about the programme, welcome letter with roll call information, your course schedule, contact information, and the documents that regulate the education. Navigate by clicking on the headings below.
New applicant to the programme in 2022?
There are two admission rounds for this programme. The first admission round is open to all international applicants at www.universityadmissions.se. The last date to apply is 15 January 2022. SLU strongly encourage all international students to apply in this first admission round.
Welcome letter 2022
Congratulations on your place at SLU and on the Forest and Landscape Bachelor's programme! We look forward to meeting you here in Alnarp this autumn.
The autumn semester 2022 begins with roll call and study information.
Date: Monday 29 August
Time and place: On the pages for new students, you will find information about the study start and when the roll call for your programme begins.
On these pages, you will also find all the information you need as a new student at SLU, including information about the orientation days. The orientation days are not mandatory but we recommend that you attend them. They take place at the end of August, before the semester starts, and provide essential and useful information about your stay in Sweden and your studies at SLU.
Your first course will be Trees, structure and function. On the course page, you will find a timetable for your classes and other course-related information. Timetables and reading lists will be published at least four weeks before the course starts.
Please make sure you also read the programme-specific information for new students:
We are excited to meeting you and explore the forested landscape together these coming years! By merging forestry science and landscape architecture, you will get an unique competence and be able to deal with questions related to the forest and its impact on our society from many different perspectives.
Once again, welcome to SLU!
Karin Hjelm and Helena Mellqvist
Programme Director of Studies
Important dates
Important dates for the next academic year are now published on the page for semester times, where you will also find important dates for the current academic year.
Study with disabilities
You can receive support if you have a long term disability such as dyslexia, Asperger's syndrome or impaired vision. The purpose with the support is that you should be able to study on equal terms. On this webpage you can learn more about the Targeted Study Support.
Facts
This programme is taught in English. The name of the programme in Swedish is Kandidatprogrammet Skog och landskap.
---
Contact
Programme director of studies:
Karin Hjelm, Senior Lecturer
Southern Swedish Forest Research Center
karin.hjelm@slu.se, Phone: +46 40 41 53 30
Deputy programme director of studies:
Helana Mellqvist, Lecturer
Department of Landscape Architecture, Planning and Management
helena.mellqvist@slu.se Telefon + 46 40 41 54 69
Administrator:
Gunnel Eriksson, Education officer
Faculty of Forest Sciences, SLU
gunnel.eriksson@slu.se, Phone: +46 90-786 82 46