Ask SLUSS
Last changed: 06 November 2017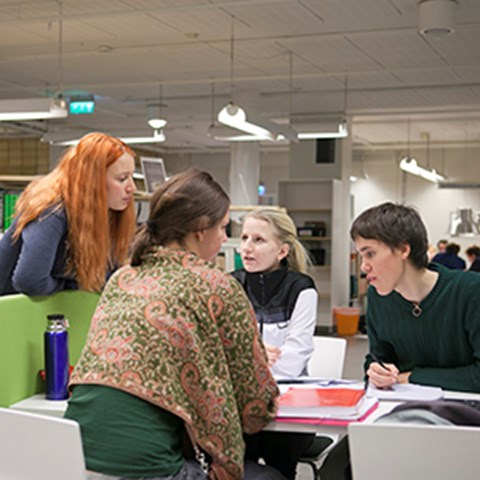 Do you have questions about your studies or your situation? Contact us at: sluss@slu.se
Who should I talk to if an exam result is delayed or if I have another problem with a course?
Course management has three weeks to mark an exam. If it takes longer than this, you should first approach the course management or the head of department at the department responsible for coordinating the course.
I want to get involved in student interests. How do I go about it?
To be a study monitor or work for students in some other way, you need to be a member of the union that monitors your particular studies. You can find information about joining a union on the respective union's website or by visiting the union that monitors your education. The unions have slightly different ways of organising their monitoring. Ask your own union about what to do. After being elected to a post, you can be entrusted to represent the union on different SLU bodies. On the list of student representatives you can see all the university bodies on which students are entitled to sit and which union is responsible for filling a post; there may be a free post that is just right for you.
What can SLUSS do for me?
SLUSS coordinates the university's seven student unions. Both by taking up students' views and opinions at the overall university level and in other ways, e.g. by ensuring that parties at the unions do not collide with each other.
Who sits on SLUSS?
The board is made up of one representative from each member union. The chair and deputy chair are students who have taken a sabbatical year to work with course and programme monitoring full-time. Any SLU student can apply for a post on the SLUSS praesidium. Keep your eyes open for announcements on the website.
What is my membership fee used for?
The student union fee is use to pay expenses that are directly or indirectly connected to course and programme monitoring. The fee does not on the other hand pay for parties and the like.
Where can I find out what rights and obligations I have as a student?
SLU has compiled a collection of rules for education at Bachelor's and Master's level where you can find answers to most questions about rights and obligations. The rules are largely based on the Higher Education Act, the Higher Education Ordinance and the Ordinance on Student Unions that lay down the university's and the students' rights and obligations.
Study and career guidance
If you have questions about your choice of studies or career, you can contact SLU's study guidance or SLU Career.
---
Contact
---

Page editor: utb-webb@slu.se