Things to bear in mind
Last changed: 07 February 2023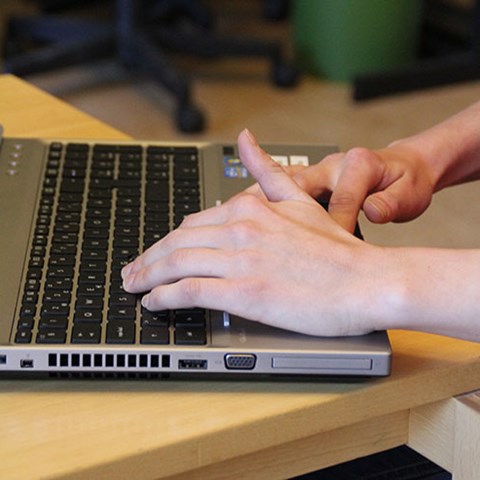 Below is a summary of the general requirements of you as a student at SLU. If you meet these, your education will go smoothly and you will get a lot out of your studies. The course syllabuses and programme syllabuses contain specific information that applies to your education.
Apply in time
It is important that you apply in time. Applications for courses are submitted via www.universityadmissions.se. If you are a degree programme student, you will find your programme-specific courses via the student web. Find out more under the heading Application and admission.
If you have any questions about your application and admission, visit www.universityadmissions.se or contact the Admission Office at Division of Student Affairs and Learning Development at SLU.
Accept the place offered
If you are offered a place, you must accept it in order to keep your place. You will receive an admission decision via the method indicated in your application, either by post to your registered address or via Your pages at www.universityadmissions.se. Remember to accept the course place offered by the date and in the manner indicated in the admission decision, otherwise you will lose your place on the course.
Register on your course
You need to register on the course when the course starts. You must register in order to keep your place, to be able to attend the course, to obtain student finance and to be covered by the insurance. You must either register yourself via the Ladok Student or be registered by the department when the course starts. In Ladok Student you can see when and how you need to register on the course(s) on which you are admitted.
Attend the start of the course
The start of the course is important, as this is when you will be given course information, including about the requirements with regard to examination and marking. For many courses, registration also takes place when the course starts. If you are unable to attend the start of the course, you must inform the department coordinating the course that you have special reasons for missing the roll call.
Let us know if you no longer want to study on a course or if you need approved leave from studies
If you change your mind and do not want to study a course for which you have accepted a place or on which you have already begun studying, you must notify the department coordinating the course as soon as possible.
Special rules apply if you want or need approved leave from your studies or to discontinue your programme studies completely; see the regulations for education, section 9. Study programmes and degrees. Contact your study adviser or programme director of studies.
Be active in you studies
To get the most out of your studies and to make sure that your performance and that of other students is accurately assessed, it is important that you:
attend compulsory parts of your course
contribute in group activities
complete examination assignments
report your sources clearly
Remember:
A student who has been admitted to and registered on a course is entitled to receive teaching and/or supervision only for the course date he/she was admitted to.
A student who for special reasons is unable to participate in compulsory elements, is entitled an opportunity to recover those elements during a course given at a later date. More information is available in the regulations for education, section 6. Assessment and grades.
Differentiate between your material and that of others
When writing, it is important to be clear about what is your material and what you have borrowed from others. Plagiarism is when you copy another's text or reproduce another's tables, images or other illustrations without crediting the source, in other words where you borrowed the material from. It is also plagiarism if you reproduce texts word for word without indicating that this is a quotation, whether or not you indicate the source. Plagiarism is not allowed.
If you use another's text word for word, you must show it as a quotation, in other words write the text within quotation marks and add an accurate reference or note after the quotation. You must also make source references to your own material. If you use something that you have written before, for example in an essay for another course, you must add a source reference to this work.
You hold the copyright to your independent project. The supervisor's involvement does not automatically give them joint copyright. The rules on copyright also restrict your options to use the material of others. This applies to both copying and publication in various forms. Find out more under the heading Cheating and plagiarism and in the regulations for education, section 8. Copyright, publication and plagiarism and the SLU library website.
Complete the course evaluation
Every student has the right to make a course evaluation for each course they have attended. This is an important opportunity for you to influence your education and is part of SLU's quality assurance procedures. Complete the course evaluation via your course homepage, which you will find at http://slunik.slu.se or via the student web. Find out more under the heading Course valuations.
Apply for a degree
There are both general degrees and professional qualifications. Each degree is associated with one of the three education cycles (first cycle, second cycle or third cycle) and includes an exact number of credits. At least one independent project (degree project) is required for all degrees. When you fulfil the requirements of a degree you can be awarded a degree certificate, but you need to apply for this.
The requirements of general degrees are included in the internal regulations on degrees at first-cycle and second-cycle level at SLU. The professional qualifications which SLU is able to award cannot be awarded by any other university in Sweden. The requirements for these qualifications are given in the programme syllabuses for the programmes leading to the respective qualifications. Find out more under the heading Degree, where you will also find application forms for degrees.
---
Contact
---
Links
Where can I find more information?