Landscape Architecture - Master's Programme
Published: 15 October 2021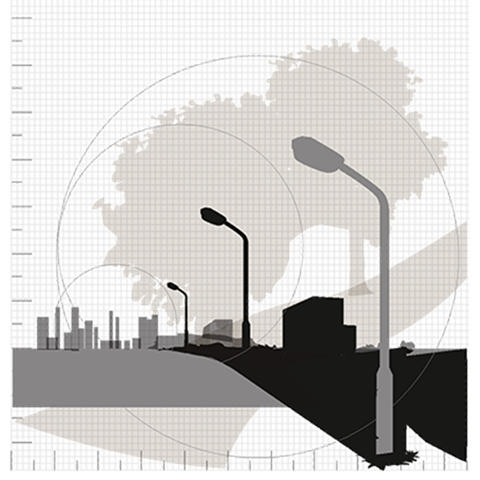 This webpage is for students on the Landscape Architecture - Master's Programme.
Here you will find information about the programme, your course schedule, contact information, and the documents that regulate the education. Navigate by clicking on the headings below.
Visiting hours: Wednesdays 13.00-16.00, please book a visit by e-mail: psr-lam@slu.se
New applicant to the programme in 2022?
There are two admission rounds for this Master's programme. The first admission round is open to all international applicants at www.universityadmissions.se. The last date to apply is 17 January 2022. SLU strongly encourage all international students to apply in this first admission round.
Admission to latter part
Here you will find information about admission to latter parts of SLU programmes and how you apply.
In spring semester 2021 there are no available places on the programme.
Selection
If there are more qualified applicants than available places when the application period has ended, than the applicants are ranked according to how many credits they can transfer to the degree. When the applicants have equal credentials, lottery is applied.
Courses and prerequisites, portfolio instructions
As student on the programme you are automatically admitted to the first courses of the semester:
Explorations into Landscape Architecture, 15 credits
Landscape Theory in Architectural and Planning Practice, 15 credits
As of the 2nd semester, some courses are elective. This means that you apply for courses for each semester at www.universityadmissions.se.
In addition to being admitted to the programme, students need an approved portfolio for some of the courses. The eligibility requirements are described in the course syllabuses. See portfolio-instructions_rev_211008.pdf
The following courses have a portfolio requirement:
Design Project – Site, Concept and Theory, 15 credits (spring sem.)
Design Project – Composition and Materiality, 15 credits (spring sem.)
Planning Project – Driving Forces and Contemporary Tendencies, 15 credits (autumn semester)
Planning Project – Large Scale Structures, Analysis and EIA, 15 credits (autumn semester)
Digital landscape visualisation, 15 credits (autumn semester)
The Course schedule shows which courses are offered and when.
Facts
This programme is taught in English.
The name of the programme in Swedish is masterprogram i landskapsarkitektur.
---
Contact
Programme Director of studies - Landscape Architecture
Caroline Dahl, PhD, Depart. of Landscape Architecture, Planning and Management and Head of Movium Think Tank
Telephone: +46 (0) 72-213 15 30
E-mail: psr-lam@slu.se

Contact the education officer if you have any questions about study programme regulations. Helena Elofsson, phone +46 (0)40-41 5463, helena.s.elofsson@slu.se
Contact the education administrator if you have any questions about LADOK registration, certificates or courses. Kristina Regnell, phone +46 (0)40-41 5416, kristina.regnell@slu.se
---
Links