SLU news
Podcast with Master's students
Published: 05 March 2020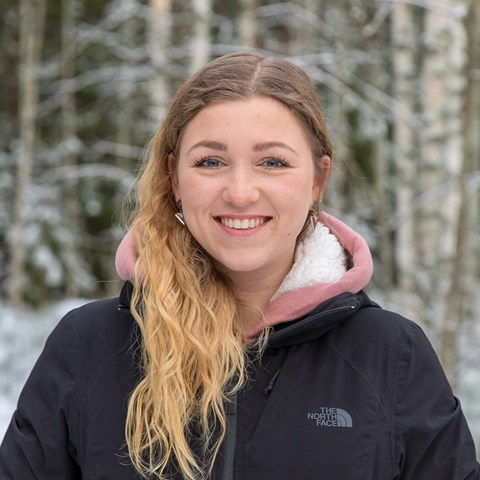 In the latest episode of the Wild Research Bites podcast, Emelie Fredriksson interviews two students who are writing their degree project at the Department of Wildlife, Fish and Environmental Studies at SLU in Umeå.
Listen to Michelle Etienne talk about how she investigates the movements of golden eagles in relation to linear infrastructure such as roads and railways. She studies how this infrastructure can act as an ecological trap for the eagles and what effect it has on the population.
In his project, Raul Lira Rodriguez links the species composition of plants, abiotic (non-living) factors to competition and management of livestock and wildlife such as Ibex and Snow leopard in Kyrgyzstan.
In the pod, Michelle and Raul discuss their experiences of doing degree work. They also talk about Umeå as a student city - does the chance to see the northern lights in the winter outweigh the amount of mosquitoes in the summer ?!
Facts:
---
Contact
---
Kontakta oss!