SLU news
Working conditions on Kenyan cut flower farms – a rosy business?
Published: 12 May 2020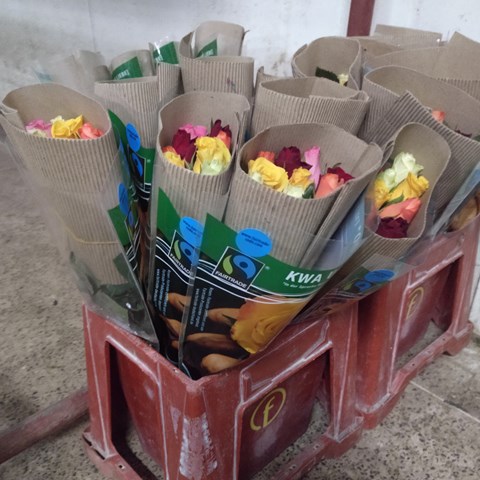 - Have you ever bought cut flowers in the supermarket? Good chance that those were from Kenya! Roses and other cut flowers from Kenya can be found in many European and Asian supermarkets, floristry shops and online mail-order firms. Everywhere. It is a big business.
In conjunction to the World Fair Trade Day 9 May we met with Thomas Beutler, a master student at the Rural development and Natural Resource Management Programme at SLU. He is writing his master thesis about the working conditions on Kenyan cut flower farms.
Hi there Thomas, what is your master thesis about?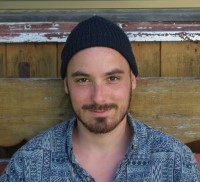 - My thesis is about the perception of working conditions on Kenyan cut flower farms and the difference between Fairtrade and non-Fairtrade.
- A major aim is to identify if the perception and reception of criteria like Fairtrade standards, which were in most cases created by stakeholders from the Global North, match with the subjective experience of people in Kenya in the Global South. The focus is not only on the implementation of Fairtrade or other objective and official working standards, but I am asking questions on how workers perceive such standards.
- The topic came up during my journalistic investigation in Kenya last year in 2019. We heard people working for cut flower producers in Kenya complain about their working conditions. When they told us that they are working on a Fairtrade certified farm, we were really surprised. Especially as the official reports of Fairtrade itself on those specific farms communicate a positive image. This was and still is contradictory.
- I am therefore analysing in my thesis how the subjective experience of unsatisfying working conditions can be put in context with the official standards of Fairtrade. During my research in Kenya in February 2020, I talked to many workers on cut flower farms. I then used a qualitative, phenomenological research design (editor's note: an approach which seeks to understand how people perceive the world around them) to compare their experiences.
Do you have any information from your study that you can share with us?
- The flower production, called the floricultural sector, has high importance for the Kenyan economy. Fairtrade came into the picture as a response to broad media reports about negative production impacts, for example inhumane working conditions and environmental issues, in this sector. Therefore, the Fairtrade initiative has a broad positive reputation in general – production conditions improved significantly. Yet, my impression does not generally support the rosy Fairtrade image. In my opinion, there is still a lot to do to improve the living and working conditions in Kenya to an adequate level.
- The field research was really exciting, especially since I worked independently in cooperation with a local gatekeeper. The gatekeeper was essential to build trust and facilitate communication between the workers and myself. Collecting data was a challenge because the cut flower industry is a discreet business and we were not allowed to enter the farms themselves. This is why we met with workers in their homes and many of them were willing to share their experiences and thoughts. I was able to gain insight in Kenyan worker's everyday life and their "lifeworlds". The salary from the jobs at the cut flower farms is needed to pay for kid's education and health care. Interesting was the fact that many workers were actually dreaming of a very own piece of land to live an independent life.
Why is this research important, according to you?
- Fairtrade is a really complex system which has to be evaluated and adapted constantly. Many decisions and standards are thought through in a eurocentristic perspective. I think, Fairtrade holds the potential to improve the conditions for workers and producers and has made great success in some areas - especially for products which are produced by small co-operations like coffee or cocoa. But the Fairtrade certification system for hired labor companies like cut flower farms still requires a closer, and also more critical look. Going to Kenya and talking to the people themselves and letting them share their experience is a step to a more decolonial practice in Fairtrade research. Because we, as people from the Global North, don't know across-the-board, how the "lifeworld" of people from the Global South looks like. Their voices need to be heard and included in the Fairtrade vision.
Thank you for sharing and good luck with the finalising of your thesis!
Facts:
---
Contact