SLU news
Scientific communication is discussed in new pod episode
Published: 03 December 2019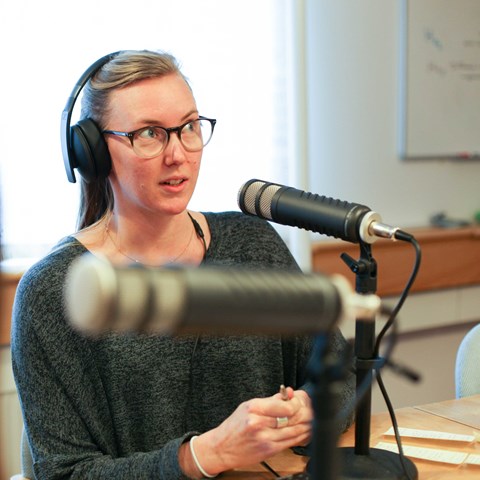 How do we communicate our science to the public? And why do we think it's so important? Those some of the topics we discuss in the new Wild Research Bites podcast episode.
In the latest episode, PhD-student Emelie Fredriksson, has two guests with her in the studio: communications officer and former journalist Susanna Bergström and animal ecologist and researcher Tim Hofmeester, both employees at the Department of Wildlife, Fish, and Environmental studies. Together they discuss different questions regarding communication of science.
Is there a feeling of fear in some researchers to be misunderstood by journalists? What are our thoughts on simplifying science to fit in the context of media? Is it a democratic right for people to know about research that impacts important societal issues?
In the episode citizen science is also discussed and our thoughts on involving members of the general public in research projects and co-creators of science.
Check out links to the topics discussed in the episode, and find more info here.
Facts:
---
Contact
---
Links: