SLU news
Alumni lunch in Ho Chi Minh City – starting point for closer contact between alumni and the university
Published: 26 September 2018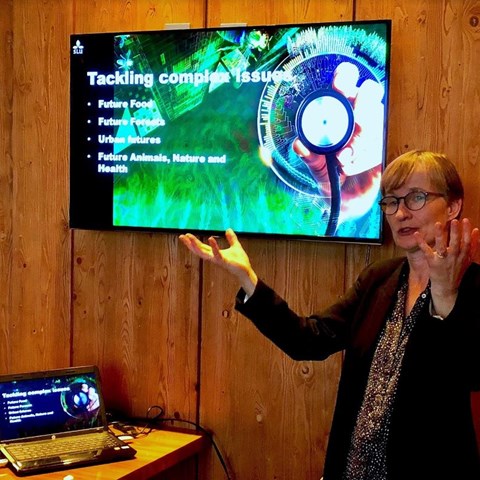 This Sunday, a lunch for Vietnamese SLU-alumni in Ho Chi Minh City was hosted by SLU Pro Vice-Chancellor Ylva Hillbur. The event was welcomed and appreciated by the guests, who said they had been anticipating such an initiative from SLU.
Attendees spanned from late 90's graduates to recent graduates. The guests had degrees in Animal production, Plant Biotech, and Rural Development.
During the lunch, participants discussed how alumni in Vietnam can be engaged in student recruitment for SLU's international master's programs.
- An idea that came up was to invite SLU guest lecturers to university courses in Vietnam to increase the interest among students in SLU and SLU:s education areas. Similar programs are common in cooperation with Australian universities, which often leads to students applying for exchange programs or doing their Master's or PhD degree in the other country, Ylva Hillbur says.
Other topics discussed were sustainable development, the importance of agriculture, insects as food and fodder, and climate change. It would be interesting and fruitful to identify joint collaborative projects in line with these topics.
- Everyone seemed happy with their time at SLU and proud of their degrees, which is very pleasing to hear. The alumni even decided to start an alumni network, aiming to organize an alumni event for all SLU alumni in Vietnam next year, and possibly expanding the alumni network to include SLU alumni also in Laos and Cambodia, Ylva Hillbur concludes.

---
Contact