Kick-off meeting for Agri4D 2023
meetings | seminars, workshops |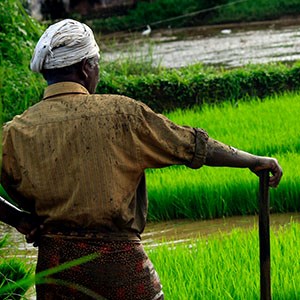 Welcome to engage in the development of the Agricultural Research for Development (Agri4D) conference 2023. An opportunity to influence the content and format.
The Agricultural Research for Development (Agri4D) conference is a biennial conference aiming to build capacities, science based knowledge and action among policymakers and practitioners to contribute to developing sustainable food systems and SDG2. The conference highlights the need for multi-stakeholder dialogues and disseminates science-based knowledge that is key to developing these systems and value chains in the future. The Next Agri4D conference 2023, will focus on the urgent issues of stressors and vulnerabilities within food systems in low and middle-income countries (LMIC). So please join us to discuss how to build resilient food systems.
Who? All actors working on food systems within and outside of Sweden (e.g. researchers, policy makers, students, private actors, practitioners, NGOs, small-holders)
When? November 22, 2022 at 10.00-11.30 AM CET (1.5 hrs)
Where? Online (register below)
Objective of the kick-off
Contribute with ideas to the conference theme: Building Resilient Food Systems

Build a transparent and inclusive atmosphere for all actors working on food systems

Save the date for Agri4D 2023: 26-28 September 2023
Program:
10.00 - 10.05 Welcome to the meeting: What is Agri4D?
10.05 - 10.15 Present the overall theme for Agri4D 2023: Building resilient food systems
10.15 - 10.45 Discuss which topics should be included in Agri4D 2023, and why
10.45 - 10.55 Break
10.55 - 11.15 Discuss how to include all actors in the conference
11.15 - 11.30 Concluding discussion and remarks for the way forward points - sum up
Check out Agri4D2021
Please contact maja.malmberg@slu.se for more information.
Facts
Time: 2022-11-22 10:00 - 11:30
City: Online

---
Contact