SLU news
SLU is a Partner in the New Erasmus+ Project
Published: 21 June 2023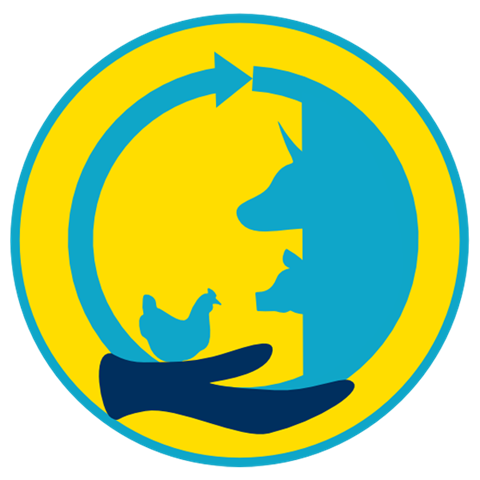 Since the beginning of the year 2023, SLU is one of the EU partners in an Erasmus+ capacity building project in higher education coordinated by Nürtingen-Geislingen University (HGU) in Germany. The project is called SuLAWe - Sustainable Livestock Production and Animal Welfare, and will support four Ukrainian agricultural universities in redesigning their animal science education during the coming three years.
From SLU, the responsible units are the Department of Molecular Sciences, Swedish Centre for Animal Welfare (SCAW), the Division of Educational Affairs and the Educational Development Unit (EPU).
The aim of the project is to strengthen the internationalisation of academic partners and to enhance the capacity of professionals to tackle existing and future challenges in the area of sustainable livestock production and animal welfare.
Ukraine is one of the largest livestock producers with a major focus on dairy cattle, pigs and poultry. The issue of sustainable livestock production; however, is rather new for both society and for policy and agricultural producers in Ukraine. After becoming a member of Office International des Epizooties (OIE) in 1994 (new name is World Organisation for Animal Health, WOAH) and having signed the Agreement of Association Ukraine – EU in 2014, the government of Ukraine took the commitment to approach its legislation related to animal welfare to EU and WOAH standards. Despite these relevant achievements, some improvements related to animal protection and animal welfare are needed.
Higher education has an important role as a developer and provider of scientific knowledge. Historically, access to this knowledge has been limited to formal structures such as classrooms in universities or journals in libraries. Under war conditions, there is a gap between actual requirements and the availability of human resources for education and management in the field of agriculture and animal/food sciences. Our project will develop approaches to improve digital competencies and new pedagogical methods for universities in Ukraine. Those approaches can also be used by other European universities, including SLU, to enhance digital teaching proficiency of their teachers. New approaches in education can improve it and facilitate the rapid development of agriculture after the end of the war.
More information regarding the project along with contact data to the project members you can find here: https://sulawe.org

---
Contact