SLU news
Nominate for SLU Alumnus of the Year 2021
Published: 20 November 2020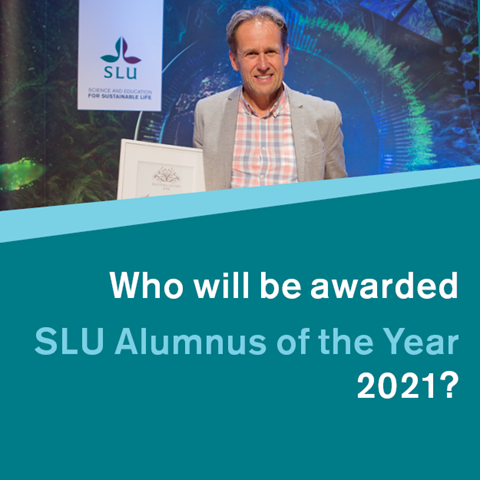 Now is your chance to nominate for the SLU Alumnus of the Year 2021 award. The award is presented to someone who is an inspirational role model for our students and employees at SLU and has had a prominent career, or made important contributions in their field. Last day to nominate is 3 December 2020.
Award criteria
General criteria for all nominees:
The nominee has a degree from SLU.
The nominee creates opportunities for a sustainable, thriving and better world.
The nominee is a role model for the present and next generation of SLU students, teachers, researchers and employees.
In addition to the general critera, the nominee must meet at least one of the following criteria:
The nominee has had a prominent career.
The nominee has made an outstanding contribution to their field.
The nominee has done something that benefits SLU.
More information about the award, prior recipients, and to nominate for 2021.
---
Contact