SLU news
Solar panels are inaugurated at Ultuna – celebrate with hot dogs
Published: 26 August 2019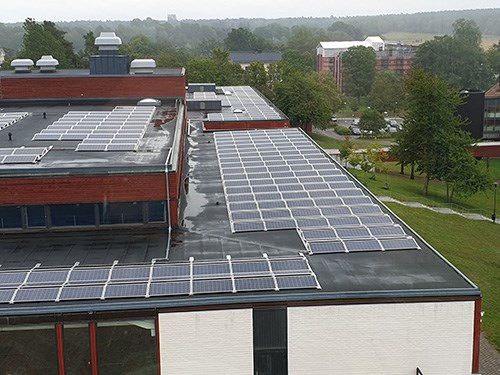 We have built 5 462 square meters of solar panels – come celebrate with us September 2.
The landlord Akademiska Hus has installed a lot of new solar panels on the roofs of Ultuna. Now SLU and Akademiska Hus wants you to celebrate this by inviting you to eat hotdogs and take a tour on the roof of VHC.
We'll serve hotdogs at 11:30 outside of VHC on September 2nd. Martin Melkersson from SLU and Peter Bohman from Akademiska Hus will also make a short opening speech (in Swedish).
The rooftop tours start at 12:00, 12:30 and 13:00. The tour takes 20 minutes.
You have to register to attend at the latest August 29 nd. First come, first served. Register here.
Warmly welcome
Akademiska Hus och SLU miljö
---
Contact