SLU news
SLU receives many acknowledgments, but it is employees and students who make the praise possible
Published: 20 June 2018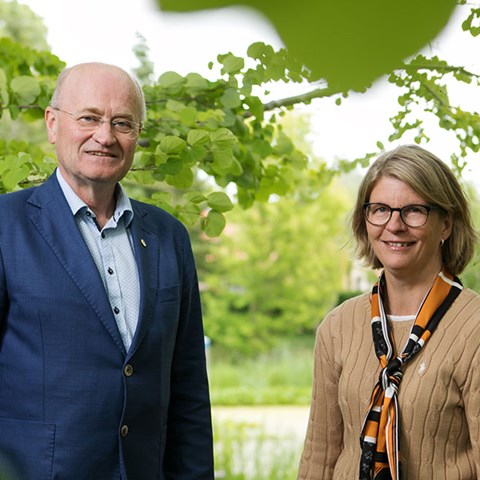 As the summer holidays approach, we look back on the past semester with joy and confidence in the future. SLU's subject areas are key for Sweden and the world to solve the great challenge of shaping long-term sustainable development of our planet and all life on it.
The first oral reports from the Quality and Impact (KoN) assessment confirm that our research is of the highest quality and contributes to sustainable societal development. Hopefully, the slowly rising number of applications for the autumn courses and programmes at SLU means that young people have discovered that they can make a difference in the future by studying here.
The same week as the eleven KoN 2018 expert panels visited SLU, the first ever Thesis Day was held. It's a day especially dedicated to students at the end of their study period or who have just completed it. It was an opportunity for SLU to acknowledge and honour our students, as well as allowing all visitors – employees, alumni, family and friends – to take part of the knowledge generated. Thesis Day was a success and we hope it is the beginning of a new tradition.
The university management has concluded the semester by discussing SLU as a public authority and by having a day dedicated to strategy. Both the Ministry of Enterprise and Innovation and the SLU Board are very pleased with SLU's development. They see the value of SLU operations when it comes to meeting Sweden's objectives listed in the national food strategy, rural politics and the national forestry programme as well as the UN's global goals for sustainable development.
It is a privilege to receive such praise, but it's all of you – SLU's employees and students – who have made this praise possible as well as true. We thank you for this past semester and wish you a lovely summer.
Karin Holmgren, Deputy Vice-Chancellor
Peter Högberg, Vice-Chancellor
---
Contact