SLU news
Uppsala Health Summit 2019 is looking for assistants
Published: 13 November 2018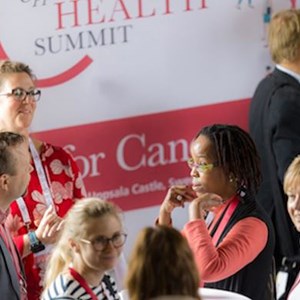 Uppsala Health Summit is an international, annual arena for decision-makers, opinion builders and experts for dialogue on how we to implement knowledge from research and innovations for better health and healthcare. The theme for the October 2019 meeting is "Healthy Urban Childhoods" and SLU Urban Futures is a co-organiser. SLU and Uppsala University are now looking for assistants.
Are you in the end of your education? Perhaps currently working with your master's thesis? If you are interested in international contacts in urban planning and child health, and also a structured person who is good at collecting names and creating lists, then this is a perfect part-time job for you!
Uppsala University is now looking for 1-2 persons who, under a limited time, can assist us in mapping key actors, organisations and persons that are suitable to receive an invitation to the summit 2019.
The meeting will invite people from industry, politics, academy, health care and civil society from different parts of the world.
See the add in English here.
The last application date is 26 November.
Facts:
For further information about the position please contact
madeleine.neil@uadm.uu.se, telephone 018-471 19 37.
---
Contact