Crafoordsalen, Navet, Alnarp
Landscape analysis and long term vision for campus Alnarp
internal events | seminars, workshops |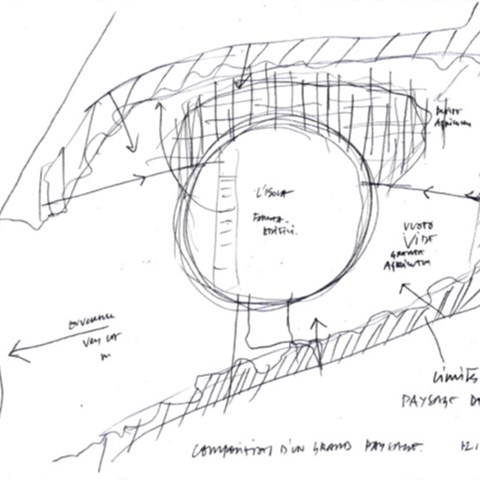 Internationally recognized landscape architect Michel Desvigne comes to Alnarp and presents his ideas for campus Alnarp's long-term spatial development. Open presentation, everyone welcome!
The presentation will be in English
Alnarp is more than a lush leisure landscape in the midst of the increasingly urbanised Öresund region, it is also a University location with facilities for teaching, research and collaborations – and many of them are situated outdoors: the Horticultural Laboratory, the Landscape Laboratory, the Arboretum, other experimental sites and green labs including the surrounding agricultural land.
This campus currently hosts about 1000 students and several world class research groups. It aims at developing further into a unique venue for students, scientists and society actors, a Green Living Laboratory for sustainable development and innovation on regional, national, and international levels. Desvigne Paysagiste from Paris to elaborate a landscape study in support of the campus's long-term spatial development. MDP's principal Michel Desvigne will present this study on 27th of January
Michel Desvigne is a French landscape architect, internationally renowned for his design and research work for large-scale long-term developments, inter alia for landscape-based campus areas. In Sweden, he is known for his strategic study of Nya Årstafältet in Stockholm. Being inspired by SLU's professor emeritus Roland Gustavsson's Landscape Laboratory approach, Michel Desvigne has visited Alnarp Campus for the first time in spring 2019 – now we look forward to share his ideas and visions!
Facts
Time: 2020-01-27 15:30 - 17:00
City: Alnarp
Location: Crafoordsalen, Navet
Organiser: LTV-fakulteten

---
Contact