Forest Ecology and Sustainable Management
Published: 31 March 2020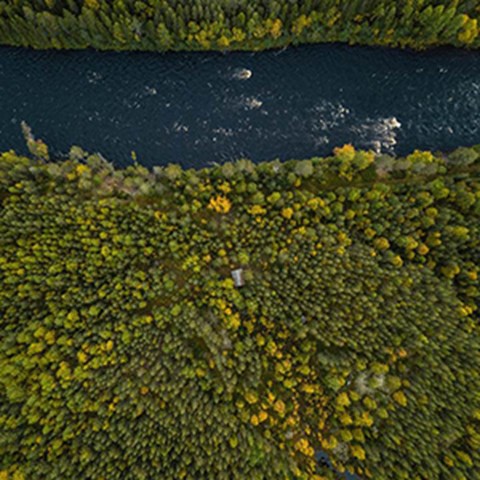 This webpage is for students in the Forest Ecology and Sustainable Management Master´s programme. Here you find information about the program including the 2020 welcome letter, your course schedule, contacts, and other course-related documents. Navigate by clicking on the headings below.
Welcome letter 2020
Congratulations on your place at SLU and in the Forest Ecology and Sustainable Management Master's Programme at SLU. We are looking forward to meeting you here in Umeå this autumn!
The autumn semester 2020 begins with roll call and study information on campus.
Date: Monday 31 August
Time and place: On the pages for new students, you will find information when the roll call for your programme begins and which room the roll call will be in.
On these pages, you will also find all the information you need as a new student at SLU, including information about the orientation days. The orientation days are not mandatory but we recommend that you attend them. They take place at the end of August, before the semester starts, and provide essential and useful information about your stay in Sweden and your studies at SLU.
Your first course will be Forest History - Human Utilisation and Vegetation Dynamics. On the course page, you will find a timetable for your classes and other course-related information. Timetables and reading lists will be published at least four weeks before the course starts.
Please make sure you also read the programme-specific information for new students.
The next two years will be full of hard work, but they will also be valuable, exciting, and a lot of fun. During your studies you will take courses in different subjects taught by instructors from both Sweden and throughout the international community, all of whom are excited to share with you their unique and variable world perspectives on the issues of forest ecology and sustainable management.
On behalf of the Faculty of Forest Sciences and the Department of Forest Ecology and Management, we are pleased to welcome you to SLU and Umeå, the capital of Northern Sweden. If you have any questions don't hesitate to contact us!
Once again, welcome to SLU!
Sandra Jämtgård, director of programme studies
Kelley Gundale, deputy director of programme studies
---
Contact
Gunnel Eriksson, Education officer
Faculty of Forest Sciences, SLU
gunnel.eriksson@slu.se, phone: 090-786 81 24

Page editor: gunnel.eriksson@slu.se