SLU news
New roofs and bike stands at Campus Ultuna
Published: 05 June 2019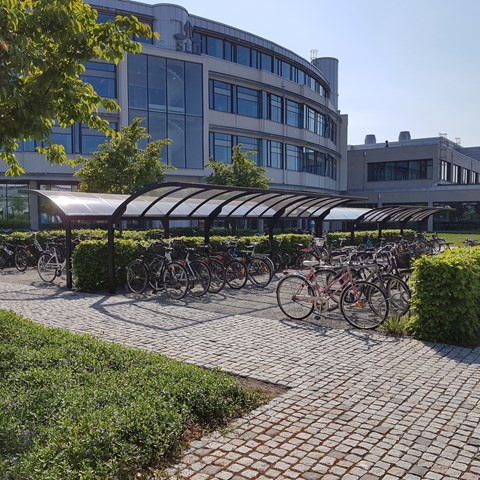 Conditions for Ultuna cyclists have improved in the past few months. Cyclists have requested a roof and more secure bike stands.
The bike stands now have roofs, and new bicycle parking stations have been placed under existing roofs in several locations. At the locations where new bike stands have been set up, it has become easier to lock the bike to the stand.
New roofs have been installed over existing bike stands outside VHC as well as between the MVM building and the BioCentre. The new bike stands are under the roof of the MVM building's main entrance.
It is also possible to park your bike under roofs by both sides of the west entrance to Ulls hus, from Ulls väg. You can also lock your bike to new bike stands, under a roof, at the corner of Ulls hus, where Ulls väg crosses Almas allé.
Nitzelius gränd at Ulls hus/ Östra Längan has also been equipped with new bike stands.
---
carl-august.gusten@slu.se