SLU news
Worth knowing in Ultuna November 14
Published: 11 November 2019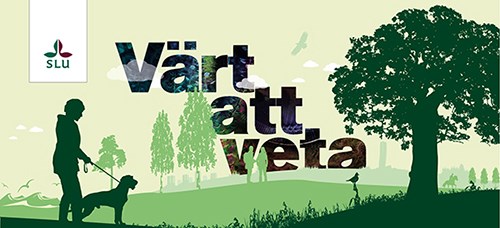 Now on Thursday, November 14, a lecture on nitrogen in the series Worth to know is being held. Now it is Anke Herrmann at the Department of Soil and Environment who shares her knowledge on the subject. Welcome to the library at 12.15. The first 20 participants are offered a soup lunch.
Nitrogen and agriculture through the ages – a brief history
Nitrogen and agriculture through the ages – a brief history
Nitrogen is an important macronutrient for plant growth. In agricultural systems, careful management is crucial for plant production and environmental reasons. Yet, optimizing available nitrogen for plant growth is challenging due to the complexity of the nitrogen cycle in soils. This Worth Knowing Talk will provide an overview of the discovery of various processes within the nitrogen cycle as well as historical developments of nutrient management systems in agricultural systems.
Language: English
Anke Herrman
Anke Herrmann is an Associate Professor in Soil Science, and her main research focus is on decomposition of soil organic matter in various soil ecosystems. Specifically, she elucidates nutrient cycling in relation to climate change by tackling resource use efficiency of carbon and nitrogen as well as root growth within the physical, structural microbial soil habitat.
When and where
Worth knowing always starts at 12.15 and ends at 13.00. The lecture is always kept in the library at Ultuna, level 1. The first 20 are offered a free soup lunch.
The programme this year
Here you can read about the upcoming program in the series Worth to know in Ultuna. Before Christmas, there are two more lectures left, except this one.
Welcome
---
Contact