SLU news
Wild Research Bites is now broadcasting from South Africa
Published: 21 October 2019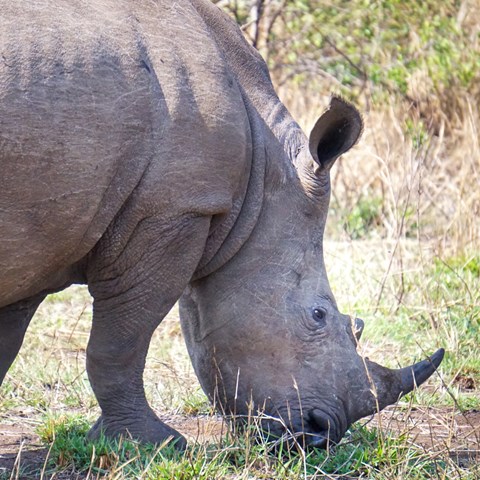 Olli Hyvärinen, one of the persons behind the podcast Wild Research Bites, is doing fieldwork as a part of his Ph.D. project in South Africa. Of course he is taking the opportunity to record his progress in the podcast.
In this spin of series of Wild Research Bites Olli will be releasing short episodes under the name Field Bites.
Olli is now in the nature reserve of Hluhluwe-iMfolozi in the province of KwaZulu-Natal in South Africa studying the effects of white rhino on the carbon balance in the soil.
With him is also two students from the Master's programme Management of Fish and Wildlife Populations doing their thesis work. They, of course, are part of the podcast!
Facts:
---
Contact
---
Links: