See the unique wooden library in Alnarp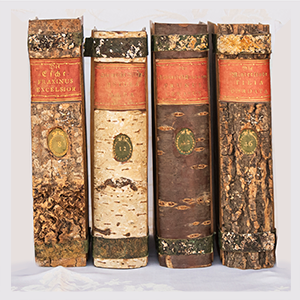 The Wooden Library in Alnarp is a unique collection of books, where each part describes a specific species. Each book is made of wood from the shrub or tree it describes! Join us when librarian Helena de Maré opens the book vault and shows the contents of these unique tree books!
Each book contains for example dried leaves, flowers, and seeds from the species. The collection consists of 217 volumes and was made in Nürnberg in Germany ca. 1805–1810.
Facts
Time:
2023-10-11 13:00 - 14:00
City:
Alnarp
Location:
Biblioteket
Organiser:
SLU-biblioteket
Additional info:
Language: Swedish
Registration: No registration required
---
Contact