Upper floor of the Library, Uppsala
Knitting café – everyone's welcome!
events |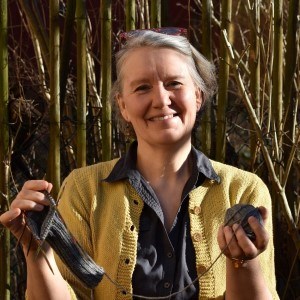 Do you like to knit – or do you want to learn how to? Welcome to the knitting café in the SLU University Library, led by Rebecca Liljefors.
Do you want to learn how to knit, or are you already an avid knitter but want to develop your skills? Or perhaps you just want to meet others and knit together? The SLU University library welcomes everyone to a knitting café with the textile artist and handicraft consultant Rebecca Liljefors. Rebecca, educated at Friends of Handicraft in Stockholm, is experienced with inspiring others in different contexts.
The knitting café is held at three occasions during the spring (21st of March, 4th of April and 2nd of May) at 16.00–17.30. You do not have to have any previous experience with knitting, and needles and yarn are available on site. If you already have a knitting project going on you can bring it to get advice and tips.
Register by sending your name and contact information to library@slu.se.
Facts
Time: 2022-03-21 16:00 - 17:30
City: Uppsala
Location: Upper floor of the Library
Organiser: SLU University Library

---
Contact