Library, third floor, Alnarp
Inspiration meeting: start a book circle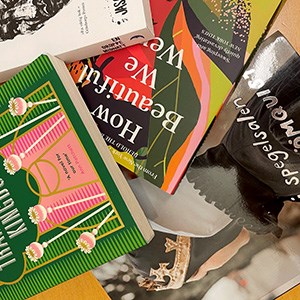 Welcome to a book circle meeting in the SLU University Library in Alnarp, where you can meet others who want to start a book circle and get help and inspiration from the library.
Do you like to talk about your reading experiences and want to start a book circle together with other students? During this book circle meeting, you will have the opportunity to find others who want to talk about books, form your own book circle and borrow one of the library's newly purchased book circle bags. Every bag contains several copies of the same title and suggestions for book circle questions.
We will meet on the third floor of the library at 1 p.m. on Wednesday, 16 November. The library offers coffee or tea.
Facts
Time: 2022-11-16 13:00
City: Alnarp
Location: Library, third floor
Organiser: SLU-biblioteket

---
Contact