Worth knowing Ultuna December 9: How do you tell if the horse is lame?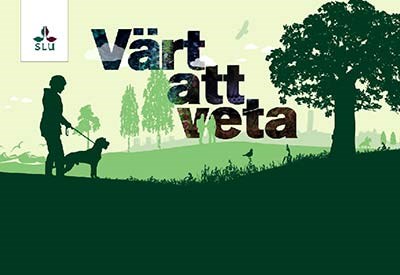 The next lecture in the popular series Worth Knowing is about, among other things, the art of detecting lame horses. The veterinarian and researcher Marie Rhodin will give the lecture on Thursday 9 December.
In this lecture Marie will talk about how you can detect if the horse is lame, and also about motion analysis using techniques to understand the horses motion.
This is what you need to know right now
Where: The library in Undervisningshuset at Ultuna
Date: Thursday, December 9
When: 12.15–13.00
A lighter lunch is offered to the first 20 visitors
Lecture is live broadcasted: here is the link https://play.slu.se/media/0_97os74gp
Read more about Worth Knowing Ultuna here
Welcome
Facts
Time: 2021-12-09 12:15 - 13:00
City: Ultuna

---
Contact