SLU news
Worth knowing in Ultuna December 5
Published: 29 November 2019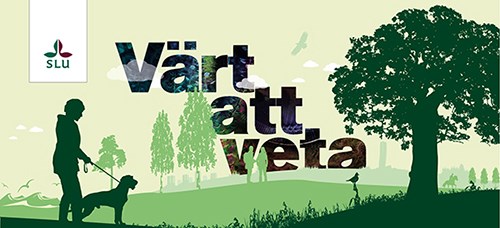 "One Health" for animals and humans - is "One Welfare" the next step? The concept of "One Health" illustrates that animals and humans can suffer from the same health problems associated with infection or lifestyle; the environment is also important. Now we move on to "One Welfare", about how animals and humans affect each other's well-being.
One Health för djur och människor – är One Welfare nästa steg?
Professor and veterinarian Lotta Berg presents One Health. It is an interdisciplinary approach that gets its successor in One Welfare: animals and humans affect each other in so many ways.
At the library
Welcome to the library on floor 1 at Ultuna on Thursday, December 5 from 12.15 to 13.00.
The first 20 are offered a vegetarian soup.
The lecture is held in Swedish.
Lotta Berg
Lotta Berg is a veterinarian and professor of animal environment and health at SLU in Skara. Her research mainly concerns animal welfare for livestock, including preventative animal healthcare, behaviour and management aspects.
Worth knowing
This is the last lecture of the semester in the popular science series Worth knowing. We are currently planning for the spring program and as soon as it is complete we will inform you about it and invite you to the interesting lectures.
---
Contact