SLU news
Worth knowing at Ultuna November 28
Published: 21 November 2019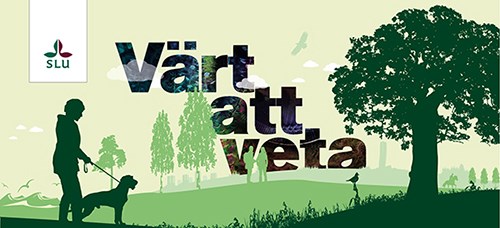 On Thursday, November 28, Professor Kevin Bishop reports on The Water Cycle Diagram in the popular science series Worth knowing. The lecture will be held at the library at Ultuna starting at 12.15.
The Water Cycle Diagram: An icon dangerously out of date for the Anthropocene is the full title.
Water cycle diagrams are the icons of hydrological sciences, but they provide a misleading picture. Leaving humans out contributes to a basic lack of awareness of how we relate to water, and a false sense of security about future availability of the essential resource.
The first 20 are offered a vegetarian simpler soup lunch.
The lecture is held in English.
Kevin Bishop
Kevin Bishop is a Professor at the Department of Aquatic Sciences and Assessment and Pro Vice-Chancellor, environmental monitoring and assessment.
Next Worth knowing
There is only one lecture left. On December 5, Professor Lotta Berg will report on One Health, but there may be One Welfare for the next step. It will be very interesting. Read more here about Lotta Berg and her lecture.
---
Contact