O-Ringen at campus Uppsala
events |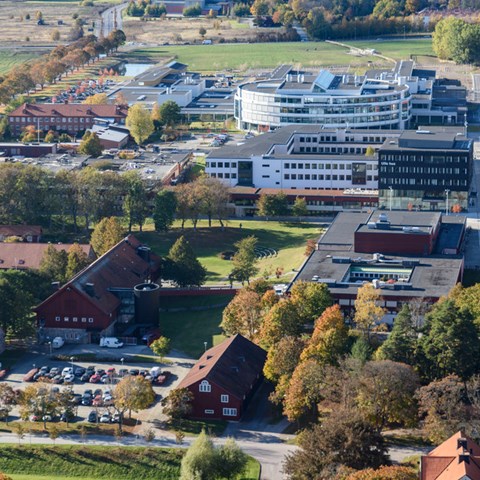 During week 30, the orienteering competition O-Ringen will come to SLU's campus area in Uppsala. SLU is the main partner for O-Ringen and also the competition partner of the elite sprint with start and finish at Studenternas IP. The activities on the campus area start on Saturday the 23rd of July and end on Saturday the 30th of July.
During the week, approximately 20,000 visitors are expected to come to SLU's campus area in Uppsala. Here is O-Ringenbyn with 10,000 campsites and O-Ringentorget with exhibitors and activities. O-Ringentorget will be open the following hours:
July 23-24: 10:00-21:00
July 25-26: 15: 00-21:00
July 27: 10: 00-21:00
July 28-29: 15: 00-21:00
July 30: 15: 00-18:00
SLU will have a stand on O-Ringentorget with various activities during the week. Among other things, SLU's research and education will be presented as well as activities with celebrity baker Sebastién Boudet and arm wrestler Heidi Andersson, Honorary Doctor of Forest Sciences at SLU.
Here you can find more information on how O-Ringen will affect the campus area.
Facts
Time:
2022-07-23 10:00 - 2022-07-30 18:00
City:
Uppsala
Additional info:
---
Contact