Ella Kristoffersson: The University of Manchester, England
Last changed: 04 April 2023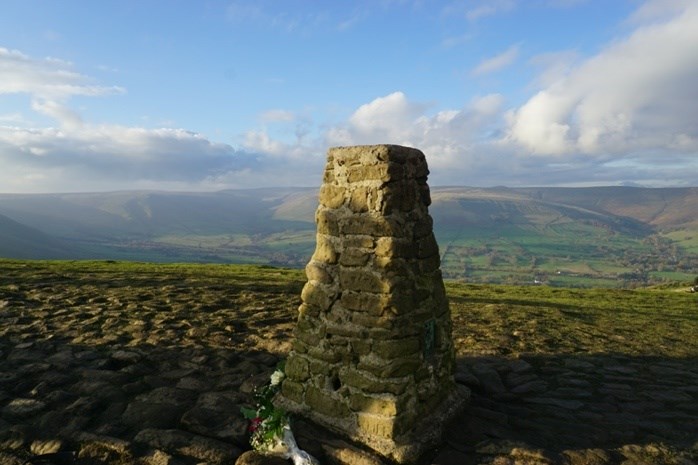 Studying one semester at the University of Manchester has been an amazing experience that I would recommend to anyone. I have found friends from all over the world and had so much fun, while enjoying getting a bit of change in University and environment. In some ways, the courses can be frustrating though, especially since all courses pile up all important assignments in the end and they are all due around the same time. However, as a student at SLU I would say that it is definitely not something you cannot handle.
Why go on an exchange?
Since I graduated high school, I have been traveling and living abroad quite a few times. In my opinion, it is a great opportunity to gain more knowledge of other countries and cultures, and most importantly to become more understanding and open-minded. However, for me, doing an exchange at the University of Manchester, was also an opportunity to gain a more international perspective on my studies and to study courses that were not available at SLU. I saw it as a chance to both have fun and develop academically.
Courses
I studied the course units named:
- Planning for Environmental Change, PLAN40391
- Urban Development Planning in Cities of the South, PLAN40771
- International Planning: Systems and Framework, PLAN40861
- Planning for Healthy Places, PLAN44011
Overall, I found the education system quite similar to the Swedish one concerning for instance the commitment from the professors, submission requirements, feedback etc. However, the courses I took were much more theoretical than my education at SLU and they demanded more self-studies, reading and writing. I saw this as a nice break from all the projects at SLU, but I guess that is very individual. Concerning the specific course units, my favorite units were definitely 'Planning for Environmental Change' and 'Urban Development Planning'. Both of these were driven by really devoted professors and I found the content very interesting. However, I think these suited me since I am more interested in urban planning rather than urban design. Concerning the course unit named 'International Planning', I found it a bit difficult to follow since the professor was not as good at engaging us and it was a relatively dry subject. Although it gave some good insights in how planning systems work and are bound by for instance political, historical and cultural aspects. Finally, 'Planning for Healthy Places' has had both ups and downs. It has been interesting to learn about Health Impact Assessments, however I found the first part of the module quite repetitive with content that I find quite obvious as a landscape architect student.
Student life
The University of Manchester has a great student life and there are lots of different societies to join. I definitely recommend joining the international society since they plan a lot of different trips around England, and if you are interested, they have many events for international students to find new friends. As an Erasmus student however, we had our own induction in the beginning, which was a good way of finding other students. Moreover, there are a lot of other societies for every hobby, and I joined for instance free self-defense classes and yoga classes through these. Furthermore, I would definitely recommend that you look up other activities around the city and trips to do in the UK on your own. Manchester is a big city with a lot of fun things going on and it has a great location if you want to travel around the UK to Scotland, Wales, Northern Ireland and Ireland.
Traveling & Meeting New People
During my stay, I have really enjoyed traveling to the UK to experience the country through a student's perspective. Manchester is not exactly a tourist city, but it is an amazing city to live in, especially as a young person. In some ways, the city reminded me of Malmö, but bigger and more British of course. Furthermore, during my exchange I have really enjoyed getting many European and British friends, as well as friends from countries further away. In some ways, I think there might be a risk of getting stuck in the Erasmus bubble, but I definitely recommend you go outside your comfort zone to gain friends from all over, since the UoM really is an international university.
Covid-19 the biggest challenge
I think that the biggest challenge during my exchange has been Covid-19, which might be quite obvious. It created a lot of uncertainty which almost made me decline the offer of the exchange. However, despite a lot of uncertainties with the British restrictions and whether or not they would implement lockdowns or not, I would still recommend anyone who wants to go to do it. It is a great opportunity and even though traveling might be complicated, it is usually easier to go live there rather than just going for a visit.
Advice Concerning Accommodation
Lastly, I would recommend that you look into different kinds of accommodation to see what would suit you best. I decided to stay in student accommodation since it seemed more reliable due to Covid. I had heard that the university would help us with quarantine if we needed that and I found it reassuring that I would have quite a few flat mates if there would be another lookdown. Student accommodation has worked fine for me and I have really gotten close to my flat mates during this semester. However, the quality of the accommodations is really connected to the price, and you cannot be picky if you choose a cheaper one. Moreover, I would say that there are a lot of first year students staying in the student accommodation, so you might be a bit older as an exchange student in your third, fourth or fifth year.
Facts:
Name: Ella Kristoffersson
Exchange at: Manchester University
Program at SLU: Landscape architecture
Period of exchange: Autumn 2021
---
Contact