Agroecology - Master's Programme
Published: 01 July 2019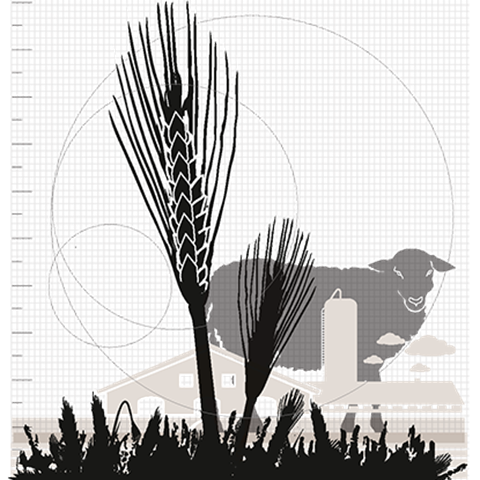 This webpage is for students on the Agroecology - Master's Programme.
Here you will find information about the programme, your course schedule, contact information, and the documents that regulate the education. Navigate by clicking on the headings below.
Welcome letter 2019
Welcome to Agroecology - Master's Programme!
We want to congratulate you on your choice of Master's programme.
The Master's programme Agroecology, and the autumn semester, will begin September 2nd 2019, with "Welcome to SLU" at 9:00 am in the room Terra Nova in the building Agricum, Slottsvägen 2, Alnarp. You will find all information that you will need as a new student at SLU at New student.
You will start your studies with the course Agroecology Basics (LB0108). It is also important that you visit the website for the first course LB0108 Agroecology Basics. During the summer, detailed information about the course literature and schedule, etc., will be published, so make sure you visit the site regularly.
The campus is located in Alnarp, situated between Malmö and Lund. For more information about the campus, including road descriptions, please visit Campus Alnarp. For a map of Alnarp, please visit Alnarp map.
Again, we wish you a very warm welcome to the Swedish University of Agricultural Sciences (SLU) in Alnarp, and in particular, to the Agroecology Master's Programme! If you have any questions about the programme, please contact Georg Carlsson. For questions regarding the first course, please send an email to the course leader Marco Tasin.
See you in September!
Kind regards,
Georg Carlsson
Director of studies
Admission to latter part of the programme
General information about admission to latter part of programmes and how to apply can be found here. Read this information first.
For the autumn semester 2019, the following number of study places are available on Agroecology – Master's Programme:
Selection
If there at the end of the application period are more qualified applicants than study places, the applicants will be ranked according to the number of credits they are expected to be credited in the degree that the programme aims at. If the applicants' merits are equal, selection is decided by lot.
Facts
This programme is taught in English.
The name of the programme in Swedish is masterprogrammet Agroekologi.
---
Contact
Programme director of studies - Agroecology
Georg Carlsson, Senior Lecturer at the Department of Biosystems and Technology
Telephone: +46 (0)40-415254
E-mail: georg.carlsson@slu.se
Contact the education officer if you have any questions about credit transfer or regulations. Helena Elofsson, phone +46 (0)40-41 5463, E-mail: helena.s.elofsson@slu.se
Contact the education administrator if you have any questions about LADOK registration, certificates and questions of a general study nature. Katarina Lantz, phone +46 (0)40-41 5108, E-mail: katarina.lantz@slu.se
---

Page editor: boel.sandskar@slu.se