---
There are 8 pages tagged with Department of Economics: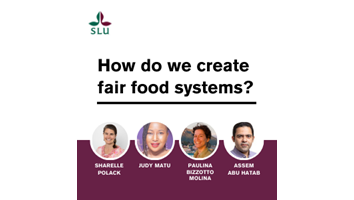 Urban perspectives on how can we create fair food systems
On 20th April 2021, SLU Urban Futures together with SLU Global hosted international guests in an interactive webinar. The event highlighted the interconnection of urbanization with the ambition to
social sustainability pork
A social assessment of pork production shows that pigs in Sweden are better off than pigs in the average European production. From a social perspective, the largest concerns for Swedish pork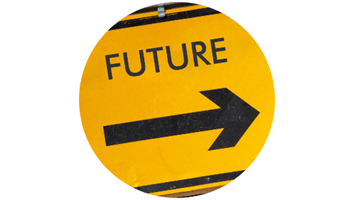 The Futures Lab under development
The Futures Lab, a project initiated by the two future platforms SLU Urban Futures and SLU Future Food, got started in January this year. The lab's seven participants were given a crash course in
CANCELLED: 2020 Inauguration lectures, Uppsala
CANCELLED: 2020 Inauguration lectures, Uppsala pia.schultz@slu.se Please note that the new professors' inaugural lectures on 27 March are cancelled due to the current situation regarding the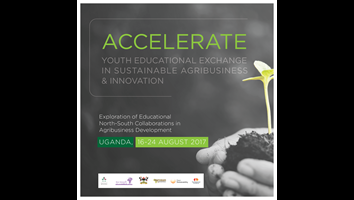 SLU Global co-organises workshop in Uganda about young agricultural entrepreneurship
Involvement of local youth in developing agri-food value chains is key to face the challenges of an increasingly knowledge-intensive agriculture, while at the same time providing local employment and
ekonexamcollect
Wednesday 24/5 you can collect your exams 10:00-11:30 at the Department of Economics.
AFEPA summer workshop
Take the opportunity to take part in the annual Summer School Workshop arranged by the AFEPA Masters Programme. AFEPA Workshop Universitat Politècnica de Catalunya (UPC) Castelldefels (Barcelona),
Generellt omtentatillfälle ekonomi
Deadline for registration is 16th of June. Datum/Date: Augusti 17-18 Tid/Time: 09.00-14.00 NOTE: NEW ROOM - LOFTETS HÖRSAL It is very important that you sign up for the right re-exam. If you are not
Loading…