---
There are 9 pages tagged with Degree project:
MSc thesis presentations
MSc thesis presentations klas.pernebratt@slu.se MSc thesis presentations at the Southern Swedish Forest Research Centre. MSc thesis presentations that you can follow in Zoom, for the link please
Thesis Day
The purpose of Thesis Day is to spread the knowledge that comes out of our students' independent/degree projects to a broader audience in society. This day also gives SLU an opportunity to celebrate
TD2021 Programme
10.00 Digital poster exhibition opens View all participating students' projects in the digital poster exhibit Go to the poster exhibition 13.00-14.30 Live broadcast Watch the recording at
Poster submission instructions
Thank you for participating in Thesis Day! Follow this guide to upload your poster and personal information, to be included in the digital Poster Exhibit. Make sure you read through the guidelines
Thesis Day registration
To participate with your project, please register by 3 May 2021. All students at SLU, who write their degree project or independent project during the academic year 2020/21, are welcome to
Thesis Day 2021
Thesis Day 2021 slualumn@slu.se On 26 May, you have an opportunity to present your thesis to your fellow students, friends and family, as well as representatives from people in the industry/work
MSc Thesis Presentations
MSc Thesis Presentations Desiree.Mattsson@slu.se Welcome to listen to many interesting master thesis presentations from our master student. Topics of the 2 days of presentations you can find in the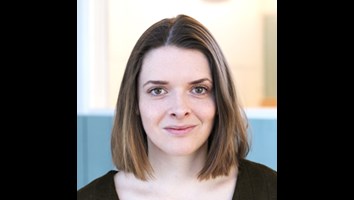 Fish and wildlife-studenter prisas
Anna Widén and Sam Shry, former students at the Master's program Managment of Fish and Wildlife Populations, have received Arvid Lindman's prize for their theses. Arvid Lindman's prize is awarded
Courses in Statistics and Data Analysis
Do you want to study statistics to prepare for data analysis in your B.Sc. or M.Sc. project? We offer two courses with a mixture of statistical concepts, data analysis and statistical pro-gramming.
Loading…