Do it now! Procrastination group on campus Ultuna
Last changed: 09 September 2022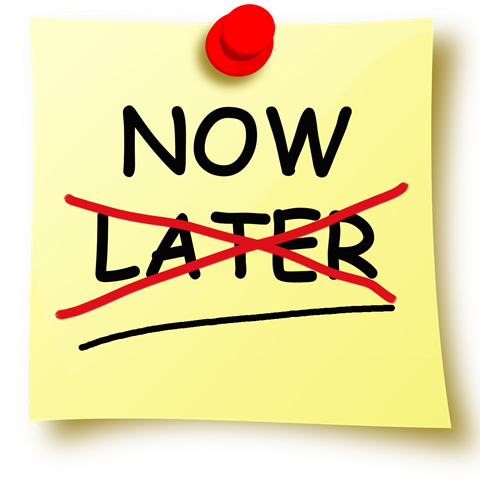 Do you have trouble organising your studies, a hard time getting started, or a tendency to put off tasks? If so, then the Do it now! group is for you.
The purpose of the group is to work together to reduce procrastination and receive support in behavioural change.
The procrastination Group has up to 16 participants at a time and meets throughout the academic year. The group meets every week on Thursdays between 15:15 - 16:45. The meetings are held in English and open to all students. Please join 15:00 your first time for a shorter introduction.
If the group is full you will be placed on a waiting list and contacted when there is an available spot.
Fill in the application form if you're interested in joining the group. You will then receive documents with further information and rules which you'll need to read and agree to before the registration is complete.
---
Contact
---
Links