Study during the Coronavirus outbreak
Last changed: 26 November 2021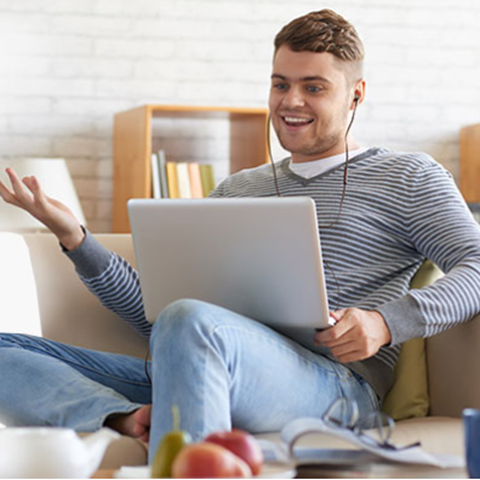 On this page you will find advice and guidelines as well as tips and tools for studies during the corona pandemic. Here you will also find information about what to do if you are unwell and how to get tested and vaccinated for Covid-19.
New from 22 November 2021
As of 22 November 2021, new guidelines from the Public Health Authority are in effect about testing for covid-19.
Both vaccinated and unvaccinated persons should be tested for symptoms.
The following recommendations apply:
Be aware of new symptoms such as sore throat, runny nose, fever and cough.

Stay home if you get these or other symptoms of a respiratory infection and get tested for covid-19.

This applies to both you who are unvaccinated and you who are vaccinated.
Report to SLU if you have been diagnosed with covid-19
By filling in a covid-19 form, SLU can take measures to reduce the risk of the spread of infection on campus. Remember that you must also report that you are unwell to your course leader.
New from 29 September 2021
On 29 September, most restrictions will be lifted due to the pandemic. SLU's staff will gradually return to campus to ensure a good work environment. Therofore most part of the teaching will still be digital during the autumn semester.
How much of the teaching that will take place on campus may vary, but the goal is for you to have at least one day per week on campus. You find what applies to your course on your course page and in Canvas.
For the 2022 spring semester, the plan is to completely withdraw the special instructions that were introduced as a response to the Covid-19 pandemic.
Keep up to date
The pandemic is not over and we are all responsible for respecting and keeping ourselves updated on the guidelines issued by the Public Health Agency of Sweden to minimise the spread of the virus.
---
Contact