Before and after the field study
Last changed: 09 November 2022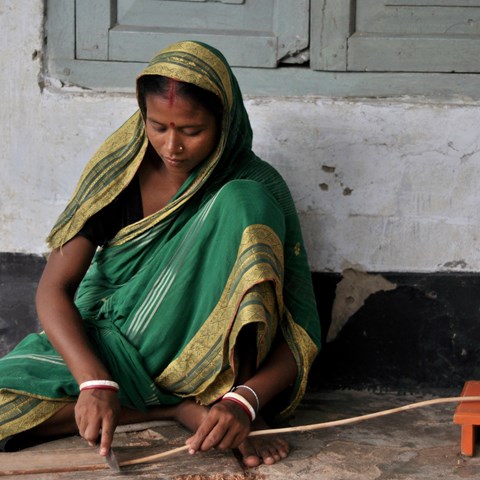 Here you find practical information about what you should do before and after your field study.
Before you go
You book your travel, and arrange your vaccinations and visa yourself. If, for example, you suffer from a chronic illness or if a visit abroad may affect your health, you should also undergo a medical examination to ensure that there are no obstacles in going on MFS. Note that if you have a disability there are supportive funds to apply for if you have been granted a MFS scholarship.
Safety and insurance
You are personally responsible for keeping yourself informed before your field trip about the travel advice issued by the Swedish Ministry for Foreign Affairs regarding the country and/or region you will be visiting. Once you are in your host country, you are personally responsible for your safety through your travel insurance. You should comply with the Ministry for Foreign Affairs travel advice, please read more on their website (in Swedish only).
If you have been granted an MFS scholarship, you are covered by the Kammarkollegiet Student UT health insurance. If you stay in your host country after your MFS by yourself or travel to another country, you must take out personal insurance. In order to be registered in the Student UT insurance, you must fill in an insurance agreement, which is a tripartite agreement between you, your Swedish supervisor and your contact person in the field. This applies only to internal SLU students, external applicants do not need to fill in this agreement. You will receive more information about the insurance agreement once you have been accepted.
Preparatory course prior to the field study
Before departure it is mandatory to participate in a preparatory course which amongst other things treats development work, issues related to cultural encounters, health issues and safety information in developing countries. You will get more information about the course in the process of receiving the MFS scholarship decision.
Supervisor in Sweden and contact person in the host country
The MFS study requires the cooperation of both the supervisor at SLU and the contact person in the host country. The Swedish supervisor is overall in charge of the project, while the local contact person will assist you on the spot. You need to have defined who will be your Swedish supervisor by the time of your application, and include a written confirmation and a welcome letter from the supervisor and contact person respectively as part of your application.
The Swedish supervisor is responsible for ensuring that you are well familiar with the method you will be using and familiar with field methods in general. Further, the Swedish supervisor is responsible for supporting and seeking to facilitate your contacts with the contact person and authorities in the host country. In order to arrange a supervisor, contact your course/programme director. The academic supervisor at SLU (or home university) will have the same responsibility as they have for other degree projects at the equivalent level.
The contact person in the host country shall assist the student with practical arrangements, such as finding people to interview, advice on accommodation, transport and safety information. The contact person in the field could be someone working at a University, an organization, a public agency or in a non-profit organization.
According to the guidelines for MFS, the student may reimburse the contact person for minor expenses in connection with such assistance. These may be for local travel, compensation for material etc. The contact person will receive no further reimbursement from the MFS programme. It is advisable that the student and contact person come to a clear agreement on costs and reimbursement that will allow these costs to be included in the student's budget.
After your return
Homecoming meeting with the MFS coordinator
Once you are back home, you will meet the MFS-coordinator, either in person or via Skype/telephone. During the meeting, we will talk about your time in the host country, your experience with the MFS programme, and how it can be improved in the future. Book a time with the MFS coordinator via mobility@slu.se.
MFS-thesis
The thesis shall be written in English or, if approved by your department, in the official language of the host country. It shall be assessed in accordance with the criteria for essays/degree projects which apply at the department in question.
The thesis shall be approved by an examiner no later than six months, where possible, after your return to Sweden.
Travel report
Once you have completed your MFS study, you must write a short travel report about your experiences and upload it in the MFS student portal. The travel report is written according to a template, which you will find in the student portal. It is highly appreciated if you upload a few pictures from your field study together with the travel report. Travel reports are published on the student web "Inspiration MFS".
Survey about participation in the MFS-programme
It is obligatory to fill in a participant survey about your experience with the MFS-programme upon your return home. The link to the survey is found in the MFS student portal.
Dissemination of information
Once you have completed your MFS study, you should take every opportunity to inform others both at your university and in the student newsletter/social media about the Sida-financed MFS programme and about your MFS study and its results. You can present your MFS study to students who are in the year below you, write an article in the students' union paper, make a poster showing pictures and text etc.
Upload (submit) your travel documents
When you return, you must upload your travel documents in the MFS student portal. This can be either a copy of your boarding passes, or the page(s) in your passport with the stamps from when you landed in the host country and when you returned to Sweden (all travel documents should be compiled into one PDF-file). We will save your travel documents up to 5 years after you complete your study, according to the rules set forth by the Swedish Council for Higher Education (UHR).
Sida alumni
After you have done a MFS you are eligible to apply for the Sida alumni programme. Sida alumni is an educational programme hosted by Sida. If recruited, your task is to carry out 15 lectures or communication activities in schools, organisations, companies or public agencies.
Your mission is to give lectures about your experiences from your field study, including teach about how Swedish aid and development cooperation can contribute to a fair and sustainable global development. Participating in Sida alumni will give you:
Training in development and global development issues adapted to the mission.
Training in communication adapted to the assignment.
A mission to carry out at least 15 communication activities during January - December.
A Sida alumni certificate after the end of the action period.
A compensation for the entire period of SEK 10,000.
Valuable experience and the ability to create a larger network of contacts.
Read more and apply for the programme: http://sidaalumni.se/bli-alumn/ (in Swedish only)
---
Contact