Welcome letter from the Deputy Vice-Chancellor
Last changed: 29 June 2021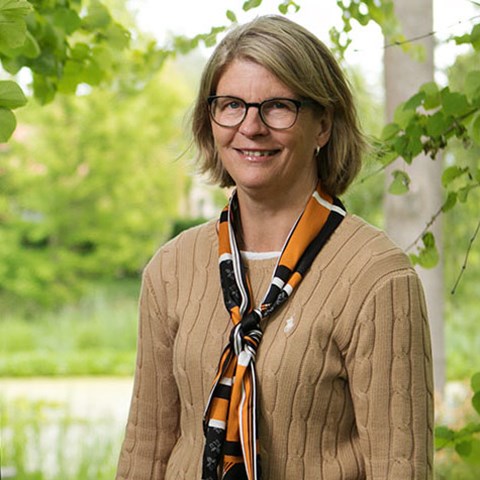 I would like to start by congratulating you on a smart decision – when you choose to study at SLU, it's also a choice for a sustainable future.
At SLU, we take the challenges facing society seriously, be it sustainable and climate-smart food production, supplying energy and raw materials, or providing healthy living conditions for humans, animals and plants. We teach and research in these fields and on how we can develop our communities in a way that allows us to hand over a healthy planet to future generations.
As I write this, it's over a year since Sweden and the rest of the world were hit by the Covid-19 pandemic. By now infection rates are declining, the vaccine uptake is increasing and the government and the Public Health Agency of Sweden have started to lift restrictions. Swedish universities can once again welcome students back to campus, provided it is done in a way that prevents the spread of infection. We're very much looking forward to this! At SLU, we are planning for an orderly return to on-campus teaching. Our ambition is that all students – not least those of you starting your studies this semester – will be offered some teaching on campus at the beginning of the semester and that this will gradually increase.
We have instructions prescribing how to teach in a safe manner and how to maintain social distance in classrooms. We follow the Public Health Agency's guidelines and continually update the instructions on our student web. Our teachers have one priority objective, and that is to provide high-quality teaching. Forms of instruction will be mixed, with some teaching on campus and some online.
The most important things to remember remain the same: Stay at home if you feel unwell. Keep your distance when travelling to and from the university, as well as when you're on campus, in classrooms or in shared areas.
Read more about studying during the coronavirus outbreak. There is also information for new students on the student web.
Together, we create a safe and stimulating study environment. All of us at SLU are looking forward to once again having students fill our campuses with movement and life.
We wish you a warm welcome to SLU!
Karin Holmgren
Deputy vice-chancellor responsible for education
---
Contact

Page editor: utb-webb@slu.se