Welcome letter from Deputy Vice-Chancellor Pär Forslund
Last changed: 01 September 2023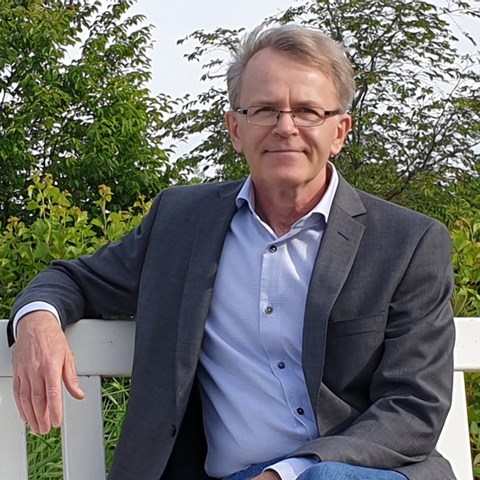 I would like to begin by congratulating you on your excellent decision. By choosing to study at SLU, you have also chosen a sustainable future and career path and made a choice that means you will be able to contribute to society.
Our future is at the heart of all of SLU's education, research and environmental monitoring and assessment. We address everything from sustainable and climate-smart food production, energy provision, food and raw materials to healthy living environments for humans, animals, and plants. At SLU, we conduct research and education in these fields and explore the ways we can improve our society so we leave a positive world behind for future generations.
Recent years have seen both Sweden and the world come up against serious challenges. We hear of unrest, wars, economic difficulties, and a climate crisis that is causing extreme weather events. However, we hear less about all the positive and comprehensive work with a future focus that takes place at universities in collaboration with society. This work is based on passion, knowledge, research, development and curiosity. It is the way forward, and by choosing to study at SLU, once you graduate you will be all set to participate in the progress towards our future, sustainable society.
I hope your studies and time at SLU will meet all your expectations. Society and employers in the sectors where we are active are in great need of a skilled workforce – and SLU graduates go on to work once they have left university. Our students rate our campuses highly; places where student life is vibrant and you can join exciting student unions. A safe and stimulating study environment is important – and we can create this together.
You are welcome to contact our study guidance service if you have any questions.
I wish you a warm welcome to SLU!
Pär Forslund,
Deputy vice-chancellor, responsible for education
---
Contact