Oriention days and roll call in Uppsala
Last changed: 27 September 2019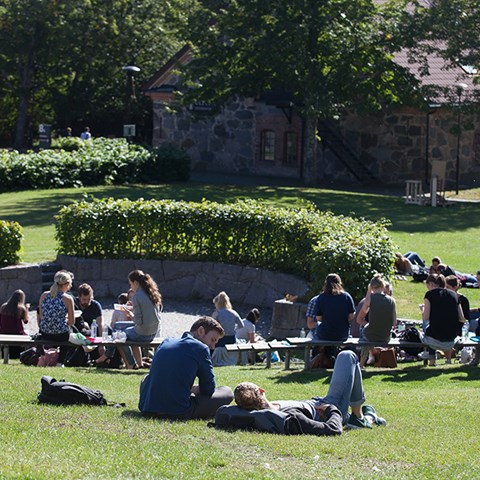 Here you will find information about welcome activities on campus and the roll call day. The orientation days take place the week before the semester starts. During the orientation days you will receive important and useful information about Sweden and studies at SLU.
Orientation days
The orientation days take place between 29-30 August.
The orientation days are intended for both international master students and exchange students. It is not mandatory to attend, and you do not have to attend both days, but we recommend it since you will get useful information about studies in Sweden and SLU while having fun and getting to know your classmates.
First day of the semester and roll call
International master students
The first day of the semester is mandatory for all international master students, and starts with welcome information on 2 September at 08:45 in the lecture hall called Loftets Hörsal.
At 10:00, the roll call and programme specific information for each programme begins.
It is mandatory to attend the roll call day. Exceptions can be made if you have special reasons. You will then need to notify it by e-mail to antagning@slu.se no later than at 08:00 on 31 August
Exchange students
It is mandatory to attend the course start for the roll call and registration to the course. You can find individual course schedules on the course pages.
You are also welcome to attend the Orientation Days for our international students, see information above.
For late arriving exchange students, there will be a possibility to meet the international coordinators at the Welcome Desk in Ulls Hus on the first day of the semester.
Find your way to Campus Ultuna
---
Contact

Page editor: utb-webb@slu.se