Accommodation in Uppsala
Last changed: 08 March 2019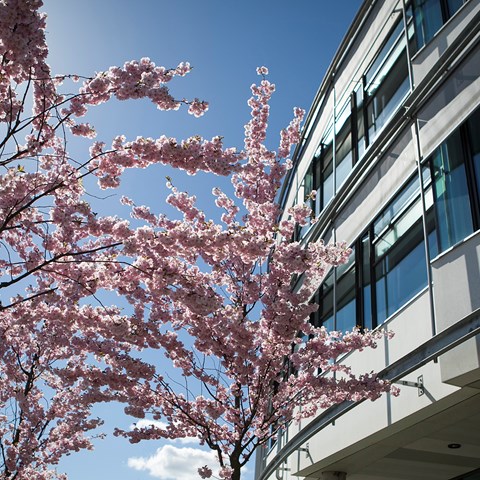 The SLU campus in Uppsala is situated approximately five kilometers south of downtown Uppsala. It takes approximately 15 minutes to bike from downtown Uppsala to the Ultuna area.
Accommodation guarantee is for exchange students and fee-paying students (also fee-paying with scholarship). You will get an accommodation offer by email. SLU will send you an offer no later than 1 July (autumn semester) or 1 December (spring semseter).
If you are not a student of the category above you can find accommodation here:
Studentboet is a website for student housing in Uppsala. The website is run by SLU, Uppsala University and the Uppsala municipality. It was created by the student union at Uppsala University as a common place for housing providers to advertise available student accommodation. It is also a great source of information for all things accommodation-related in Uppsala.
Studentstaden is the largest provider of student housing in Uppsala, with student dorm rooms and apartments located in and around the city. We recommend that you register for their housing queue as soon as possible, as the more queue days you have, the better chance you have of finding accommodation.
bostad.uppsala.se
Heimstaden provides student housing in a popular student area called Flogsta, located just outside of the city center. Heimstaden does not have a housing queue, making it very advantageous for students who do not already have a lot of queue days, for example, international students.
Ultuna studentbostäder offers student housing on and around Ultuna campus. These student dorms are very unique, as residents are allowed to keep pets. There are some pet-free rooms however for those who are allergic. To register for their housing queue students must first be a member of the student union. Send an e-mail to info@susbo.se for information on how to apply for a room.
Blocket is a popular Swedish website for people to buy and sell a wide variety of things, including accommodation. Here you can find many advertisements of private rooms for rent. You also have the option of creating a profile of yourself, stating what kind of accommodation you are looking for and for what period of time. Beware that there are quite a few fake ads in on this site.
Student nation housing
Student nation housing Most student nations (Studentkårer) also sublet rooms through their websites. Their housing is often located in the city center, and can be dormitory rooms or small apartments. Anyone who is a member of a nation and an active student can apply through the nation. The queues are often long but vary from nation to nation.
Exchange and fee-paying students only
Exchange and fee-paying students only
We have four different locations. All accommodations have a private furnished bedroom and electricity. When you pick up the key you will get an invoice to pay the first rent.
Flogsta : Private bathroom, shared kitchen. Cheapest and furthest away from campus.
Kronåsen : Private bathroom, shared kitchen. On campus. Internet not included in the rent. Allow pets in most rooms.
Lilla Sunnersta : Private bathroom, private kitchenette. Close to campus far from city center, internet not included in the rent.
Rackarberget : Shared bathroom, shared kitchen. Close to town center, internet included in the rent. The most popular place to stay.
---
Contact

Page editor: utb-webb@slu.se